Adult SEO
Our adult SEO service has accomplished in developing effective marketing strategies in a number of sectors for the adult industry. Our expertise as an Adult SEO company will drive more traffic to your site. It can give you more enquiries that will lead to more business.
Supporting companies in the adult industry to grow
We are a specialist in adult SEO campaigns. We have a lot of experience in this field. We are an adult SEO company that has been in this business for many years. You can check our testimonials to see for yourself that we have been providing high success rate campaigns for a number of websites in this industry. We are experienced SEO advisors as well as digital marketing strategists, hence we can help you to move through the labyrinth of SEO in order to give your site the best chance of being visible to your potential customers who are looking for adult SEO service.
Our strategies have been to constantly evolve in order to adapt to this search engine playing field in the Adult SEO sector. We will help you to know exactly what your position is in the market. We can also tell you who we need to beat. Next we will work with you and create your own online marketing strategy that will help to drive traffic to your adult site. This will help to increase revenue and promote brand awareness too. These include Adult Dating and Sex Shops.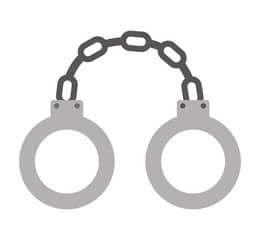 Customers trust websites that top Google
Drive more traffic improving your sales and leads
Offer customer support faster
We will help to analyse your website. This will help to know how well optimised your site is currently for search engines. This data will be compiled into a report that will be able to highlight any issues which need to be rectified in order to enhance your search engine rankings.
We will work with you on this report and look at the work that needs to be carried out. We are well aware that there are many factors affecting your SEO score. We will pick up each one of them independently and work on fixing them. In addition to increasing footfalls, we would also make your visitors come back again and again. This is required in order to ensure that your adult SEO site gets much higher rankings in the search engine findings.
SEO leads have a 14.6% close rate, while outbound leads (i.e. direct mail or print) have a 1.7% close rate.
Google processes over 40,000 search queries every second, - that's over 3.5 billion searches per day.
70-80% of users ignore the paid ads at the top of Google, and instead focus on the organic results.
The number of online eCommerce users has increased from 700 million to 1,200 million in less than 5 years.
Reaching your goals has never been so easy
Ready to see your sales sky-rocket and your web traffic soar? Get in touch!